Dashboards/KPIs
Create your own data hop. – Web Automation is an app perfect for displaying KPIs. No matter if you have all your KPIs gathered on one dashboard on one website, or if they are scattered across different platforms like Visma Dineros. With this app you can create your very own digital signage display with all the necessary numbers, all you need to do is sign in.
Different Dashboards for different departments
Your customer service center doesn't need to look at the same KPIs as your warehouse employees. So, why not use a solution to gather all your information, but still differentiate, what you display depending on your target audience.
Maybe you are the marketing employee in charge of sharing all the necessary information and KPIs with the rest of the company. With this app, you can not just access information placed behind your company firewall, you can sign in and display information from websites like:
By combining this app, with the other features of Q-Play, you can differentiate the content based on the screens it is displayed on and the intended audience. Making your communication even easier and smarter.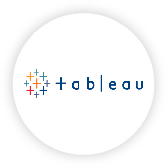 Wanna display a website?
Maybe, you are not that interested in KPIs, but more in need of displaying websites with e.g. monitoring of your server load, a countdown to an event, or some live TV. With the Web Automation app, you can display a vast variety of websites and even remove the cookie box or other pop-ups that tend to always block the most important information.
You can also access different types of sensitive information protected by your company firewall, or load your preferred news station's live feed.
Wanna know more?
Book a 30-minute FREE meeting with one of our experts
Get the best experience
No app can do it all. – We want to make sure that you not only get the most value for your money but also a signage solution, that you proudly display to employees and customers. For you to get the best possible experience with the Web Automation app, you need to know that:
Displaying content from web pages with two-factor authentication (2FA) is not possible
Cookie boxes and pop-ups widgets loaded as an iFrame cannot be closed
It is not possible to overlap this app with other Q-Play apps
To ensure your content is displayed correctly, this app only works on a

Windows player with the latest Q-Play software version. You update your player under PlayControl when signed in to Q-Play.
The app will automatically reload once a day
How to set it up
First of all, it is important, that you use Google Chrome or a Chrome-based browser (e.g. Brave). Secondly, you need to use Burp Suite Navigation Recorder to guide your player to the right information, that you want to display. When you have these two things, you are ready to create your own Web Automation. For a full step-by-step guide have a look at: How to use Web Automation
We recommend you minimize the length of your Burp Suite Navigation recording and the number of times you use the Web Automation app, to ensure the best possible conditions for your player to display your content.